1994 P China, 10 Yuan. 999ag Panda, NGC GradedPF-69 Ultra Cameo#4918666-034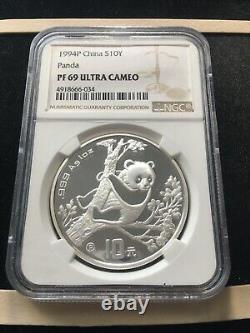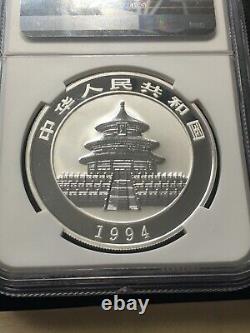 # 4918666-034 NGC Certified PF-69 Ultra Cameo. The coin pictured is the exact coin that you will receive. We may have more in stock. Coin Mart is a registered business located in Coquitlam B. Business Licence Number #15 101421 GST# 816846398 RT0001. PURE SILVER & GOLD COINS GST / HST EXEMPT. Coins are guaranteed to be authentic unless clearly listed in the item description. We will guarantee all our grades to be 100% accurate. If your not happy with our opinion please return the coin within 14 days. Coin Mart is a registered company in B. This is done in accordance with Canada Revenue. We have no control over this.
Please understand that this is a part of doing business in Canada.

---