2014 SP 70 PL Kennedy Silver 50C 4 Coin Set 50 Anniversary GRADED NGC (1 JFK PL)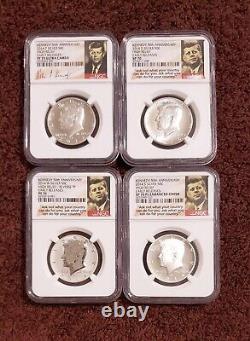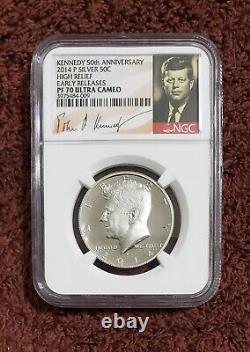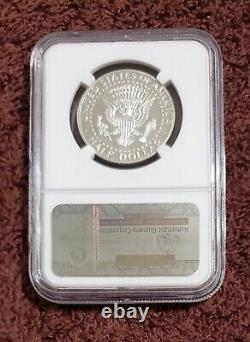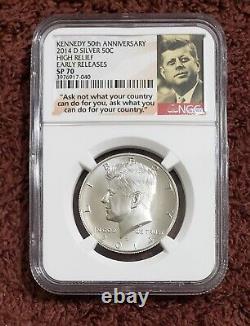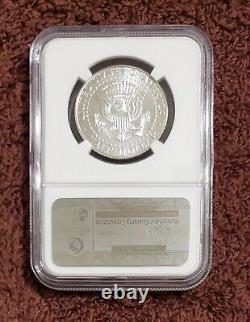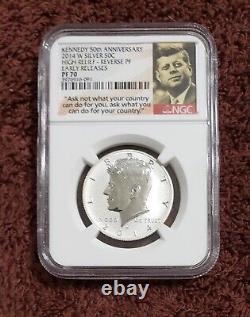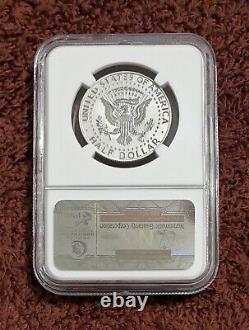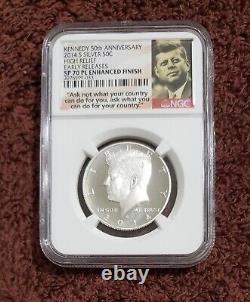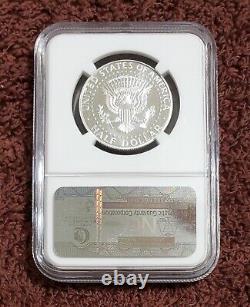 A SET OF 4 HALF DOLLAR. 2014 KENNEDY 50C 4 COIN SET 50th ANNIVERSARY ALL GRADED NGC 70. ALL 4 COINS ARE EARLY RELEASES. ALL 4 COINS IN EXCELLENT CONDITION, SPOTLESS, NO FLAW AND A NICE SET TO OWN AND THEY ARE THE PERFECT COINS.
2014 P SILVER HIGH RELIEF E. PF 70 ULTRA CAMEO NGC CERTIFICATION # 3975484-009. 2014 D SILVER HIGH RELIEF E. SP 70 NGC CERTIFICATION # 3976917-040. 2014 S SILVER HIGH RELIEF E. SP 70 PL ENCHANCED FINISH NGC CERTIFICATION # 3976599-033. 2014 W SILVER HIGH RELIEF E. PF 70 REVERSE PF NGC CERTIFICATION # 3978916-091. I HAVE SOME NGC STORAGE BOX LEFT OVER IN EXCELLENTCONDITION (FITS 20 COINS). YOU ORDER OF 10+ CERTIFIED COINS AS LONG I HAVE THEM. PLEASE ASK FOR THE STORAGE BOX. CAR FOR COLLEGE AND WILL TRY MY BEST TO SELL THEM CHEAPER THAN OTHERS AND AT A. FOR SELL EXACT ITEMS IN PICTURES.

---